KUALA LUMPUR, 8 AUGUST 2022 - Leading one-stop solutions provider for safe and healthy water environment, Waterco (Far East) Sdn Bhd (Waterco Malaysia) is ready to better serve Malaysians after having officially received its Halal Certification from the Department of Islamic Development Malaysia (JAKIM) for its water filtration products in recently, following a thorough auditing process on its products and manufacturing management systems.
This strategic move is in line with the company's goals to not only ensure its variety of products and services are more accessible to Malaysians but that the quality received in both segments will always exceed expectations - ensuring its users will constantly have high-performing and safe products that constantly meet market expectations. In addition to that, Waterco Malaysia wanted to carry out their societal responsibility in providing safe and environmentally-friendly products.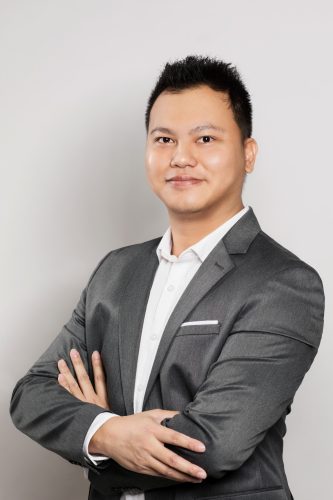 Koo Zao Cheong, regional business development manager of Waterco Malaysia
"We constantly stress on the importance of product performance and safety as they are our utmost priority in order to provide a safe and healthy water environment for Malaysians. Additionally, obtaining the Halal certification proves Waterco's strong commitment to continuously improve our services and respond to market needs efficiently," explained Mr Koo Zao Cheong, Regional Business Development Manager of Waterco Malaysia.
The leading water solutions provider started the process of obtaining the certification in early December 2020. Waterco had established an internal Halal committee to fulfil the stringent requirement and set up the internal Halal assurance system (HAS), which acted as the backbone of their standard operations. This guidance ensured all Halal requirements were incorporated as part of their operations which was later audited by the Halal Certification body, Jabatan Agama Islam Negeri Selangor (JAIS) and JAKIM. Both JAIS and JAKIM carried out a thorough examination and audit to verify the origins of the raw materials, sourcing channels and presence of MSDS/ CSDS, HACCP and GMP.
According to Mr Koo, despite the obstacles faced and the on-and-off SOPs implemented during the pandemic which lengthen the timeline, this journey is a necessary fulfilment, for Waterco is now able to strengthen their product positioning and widen their range of reach to provide Point-Of-Entry (POE) water filter for residential usage, Halal-dependent processing industries, F&B industries and more. This will also be advantageous for places that require Halal-certified products installed in the premises such as places of worship i.e. suraus and mosques, and Halal-compliant eateries.
"After careful research and studies of the market, we are confident that with this certification, it will be beneficial for the business growth and more importantly for our current and prospective consumers, leading us to be one step closer in providing the nation with a safe and healthy water environment needed for the daily necessities be it for commercial or personal usage," concluded Mr Koo.