Business as Usual
It's business as usual for leading pool and spa supply company Waterco Limited, following the fire at its Sydney premises in Rydalmere on Wednesday 7 January 2015.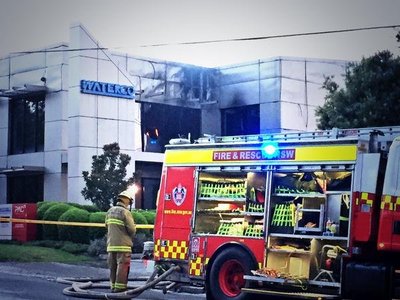 The fire was limited to the administration office, and temporary offices are now operating while the damage is assessed and repairs made. On the day following the fire, phone calls were diverted to our QLD office and with the support of an experienced team from NSW, sales and deliveries were handled from there for a few days.
As our Sydney warehouse wasn't damaged in the fire, we now have access to it and we began dispatching stock from there on Monday 12 January.
Our NSW sales and logistics team has recommenced full operations, and we have systems in place to handle enquiries, stock receipt, sales and dispatches.
While we are now operating again, we have not yet restored all of our phone and IT functionality, and we ask for your patience and understanding over the next few days as this takes place.
We would like to thank our customers, partners and suppliers for their support during this difficult time. Be assured that we are continuing to put in place processes to minimise delays and maintain service levels.
Any enquiries should be directed to the relevant Waterco State Office, or to our General Enquiries number: 02 9898 8600.